Help
How to place an order
Placing an order with Interprint.co.th is easy. There is no need to have a personal account with us, but the benefits of having one make ordering a lot faster and easier. There are currently three ways to purchase items from us.
Please note: *
Payment online by credit card is temporarily not unavailable. We will send out a notification e-mail to all registered users, when this payment option is available
Online
This is the easiest and fastest way to order. But if you do not feel comfortable providing your credit card information online, you can always place an order by phone or fax.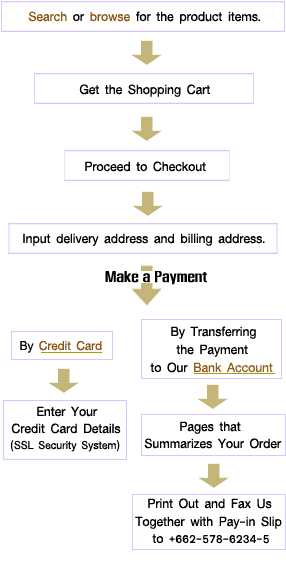 Via Fax
We encourage you to use our faxable order form so that we may complete you faxed order more quickly. To view and print the form, you will need Acrobat Reader software (a free download from Adobe site).
After completing the order form, fax your order to +662-578-6234 -5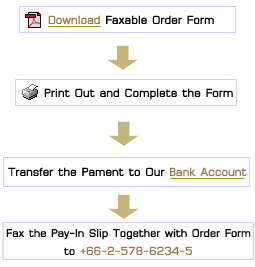 Via Phone
Call us at +662-942-3686 we are available from 8.00 - 17.00 Monday to Friday (Thailand Time).

Ordering: